About us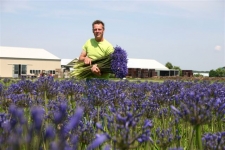 I would like to introduce myself; I am Piet Zonneveld and born and raised in Hillegom. I have been interested in plants starting at a very young age. It all started as a summer job but soon became my full time job.
After a couple of years I discovered that I had many ideas that did not fit into the picture of my work environment. With my ambitious attitude I decided to start my own company in 1989. Together with my son Robin this has turned into a flourishing business.
At this point we are growing perennials on 6 hectares of land, of which 3 hectares is used for Agapanthus. On the other 3 hectares we grow about 45 different types of plants. Growing Agapanthus is a hobby that got out of hand, which I have been doing for over 25 years and which I keep extending.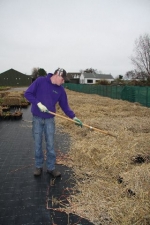 The market we supply to is very diverse. Most of the cuttings go to exporters that sell them in small bags all over the world. Another market is the pot plants and cut flowers.
We are always busy marketing new varieties, as there is a high demand for a large diversity of Agapanthus varieties. And we are always searching for Agapanthus around the globe that could broaden our assortment. Especially types that have a rich flowering. Therefore our company has evolved into a leading position in the Dutch Agapanthus market.
We only stand for the highest quality possible, because we want to deliver an excellent product to our customer. Furthermore we try to let the plants grow in the most natural way possible.